Top Ten Tuesday is hosted by The Broke & The Bookish
This week's topic is;
Topic Rewind:
Pick a past topic you missed or want to do again!
I picked;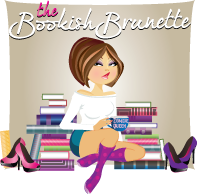 Ashley @ The Bookish Brunette
I would just love to meet Ashley in real life! She is so hilarious, and just right down awesome! We talk on and off the blog, and the conversations are never dull. We click in so many ways, and have so much in common that we have just became such great friends! My goal is to meet her in real life on day, it will happen. Even if I have to take a trip to Oz!
Suzanne is the author of A Need So Beautiful / A Want So Wicked and the upcoming book The Program! I have read and LOVED all 3. I cannot get enough of her writing & characters. She is such an amazing person and author. I am looking forward to more books from her in the future, and more hot swoon worthy guys to melt over! We could go Character site seeing. Where I will show her what I think the characters in her books look like to me, o.O Harlin!! Oh dear sweet Harlin (& JAMES)!!
Alexa & Johnny @ Pages of Forbidden Love
I have been talking to Alexa for over 2 years now. She is so sweet, and will go out of her way to make you feel welcome in the blogging world. It's just so great to actually make friends in this community that you talk to on a regular basis. Her partner in crime Johnny is hilarious. I actually think my husband and Johnny would click, because they really like about all the same books, and my husband is big into history, comics and all that jazz. Meeting them would be an awesome thing!
Gayle is the author of If I Stay / Where She Went. 2 very powerful books that made me laugh, cry, scream, and cry again. How could you not want to meet the person who could make you feel so much while reading a book! I would love to meet her, and just say thank you. Thank you for reminding me how one simple choice, one simple decision that could be the hardest in your life, may just be the one you need to make, not only for yourself but for the ones who love you.
Cassie @ Books With Cass
Cassie is new to the blogging world, but none the less awesome. She asked me for help to get started in the crazy blogging world, and then we clicked. She is insanely crazy, and sometimes "blonde", but so fun, and makes me laugh so much. I am glad she decided to start this crazy amazing adventure in book blogging and I hope to one day meet her!
Lisa Schroeder
The first book that I read from Lisa was The Day Before. It was my first dip into verse as well as my first Schroeder book! IT WAS AMAZING! After that I could not get enough, and finished every single one of her books, and I am currently waiting, dying, pining, and very much anticipating the release of Falling For You which is coming out in January 2013!
When I read Lisa's books, she really grabs my heart, and wow. My emotions will be all over the place. It just seems like there is always something in her books, and I am meant to read! & in some way shape or form it helps me with whatever I may be dealing with at that moment!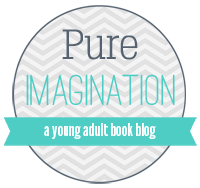 Lori @
Pure Imagination
Lori was one of the 3 of my very 1st followers! She has been helping me for over 2 years, and I just appreciate it so much! I would love to meet her. She is so sweet, and I just think that we could have some fun, talking book & drinking coffee! & maybe she can teach me how to fix my blog by my self! haha! I would love to get Lori, Candace & Angela + me all together. That would be fun!!
Such.An.Amazing.Author!! I would just love to go have coffee with Ellen, and talk about her books! So powerful, and raw & real! I love that she takes a hard topic and makes it into such an amazing book!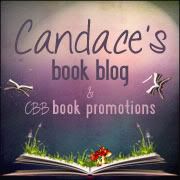 Candace @ Candace's Book Blog
Along with my first 3 followers on the blog Candace was one of them!! She is such a sweet person and an amazing blogger. She also has 2 kids, and I can relate to that having 2 myself! Trying to blog while tantrums are happening. I would love to just hang out with her, our kids could play. I think that would be fun!
Angeline Kace
How could you NOT want to meet Angeline!? She is so freaking amazing! I just love her face! This girl would be so much fun. Then add Ashley (Bookish Brunette) to the picture and we would have a brunette takeover! Yes! One day, one day soon, I will meet this fantastic woman & then she can tell me more about my Mirko!