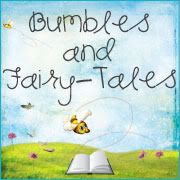 About:
My name is Margie aka The Bumble Girl, I am an old 30-something year old, stay-at-home mom to two very sticky and lovable boys who loves to read... a lot!!!
1.) What is a day like in the life of Margie? What are some things you like to do that do not involve books & blogging!?
My life is kind of boring, lol! Since I am a stay-at-home mom, it revolves around my boys - but in-between getting them to and from school is when I get the majority of "my time." Once I get back home from dropping them off at school, I grab a quick breakfast, do whatever minor Cinderella chores I have to get done and then for the next 3 hours or so, I get to do anything that pertains to my blog: reading, pre-posting, commenting, reviewing, etc. Once my kiddos and hubs get home, it's all about them until bedtime. And then if I have the energy, I go back to "my time", turn on a movie and pick up wherever my bookmark landed earlier that day :)
I do take breaks from books and blogging sometimes to scrapbook and draw, which is what I used to do prior to book blogging. I have always had a book-fetish, but not like the way it is now, lol!
2.) What do you find the most challenging when it comes to Book Blogging. What is the easiest?
For me, the most challenging thing in book blogging is writing my reviews in a timely manner! Sometimes I get so caught up in reading, I will read 3, 5 or more before remembering that I missed a few reviews that I wanted to do. Other times, I get so overwhelmed with a good book that I have a really hard time forming words on how epic it was for me... I'm thinking of starting a new set of reviews called "speechless", sometimes there are no words to describe a book, you just have to read it for yourself ;)
The easiest thing for me has to be the behind the scenes to book blogging: I have been blogging in general for what feels like a very long time, lol! I had a cardmaking/stamping blog for 3 years, designed and promoted for the companies I "played" with, so it comes naturally to me now. I love to network and "do my homework" on books.
3.) Pick 3 books from 3 different genres that you have loved! & a little about why you loved them so!

Only THREE?! Hmmm...
Young Adult Contemporary/Romance: Pushing the Limits by Katie McGarry BECAUSE it is the epic love story of the year!
Young Adult Retelling: Tiger Lily by Jodi Lynn Anderson BECAUSE someone finally gave Tiger Lily a voice! And also knows how to break your heart into a million pieces.
Adult Contemporary: The Chirstmas Box by Richard Paul Evans BECAUSE everyone needs to be reminded about the true meaning of not only Christmas, but more importantly, the ultimate gift that we can give to each other every single day of the year.
4.) Match a song to a book!
"Zombie" by The Cranberries for Alice in Zombieland by Gena Showalter... what? Too obvious ;)
5.) If you could be one fictional character. Who would you choose.. & why?

This may sound a bit odd, but hear me out! Ever since I was a little girl I had always wanted to be like Pippi Longstocking - minus the no parents and braids! She always had such confidence no matter what the situation was, she always held her head up high and took on the world! She was also very adventurous and didn't scare very easily at all. I am the complete opposite of both these things - I always have to talk myself into things, I'm a huge procrastinator and a trip to the mall is just about as adventurous as I get, lol! I wish to be more bold, outgoing and less controlling of my surroundings. I'd probably have a lot more fun!
6.) When you find yourself in a reading slump, what do you tend to do to kick it?

Ugh, I hate reading slumps! Why do they even exist?! I usually switch to watching tv for a few days to get away from my books. I don't watch much tv, or very often. So this is usually when I will watch or catch up on a season of something that I would have wanted to watch, lol! And then I switch genres - usually switch from Young Adult to Adult or Contemporary to a Dystopian. It usually works out :)
7.) Top 2 books you're looking forward to in 2013?

The top 2 books that I am looking forward in 2013 are... there are so many, so I am going to go with the first two that popped into my head, lol! And they are

EVERBOUND (Everneath #2)

by Brodi Ashton because I really NEED to know what happens to Jack! And, for my second book,

LET THE SKY FALL

by Shannon Messenger - a Sylph, forbidden romance and tornados? Yes, please :)
8.) Author dinner; who would you invite & why?
I'm assuming that this dinner will take a place in the grandest dining hall ever to exist, right?! I would definitely have to invite Jennifer L. Armentrout and hopefully she can bring Daemon with her ;) And we can all talk about and learn more about the Luxen! I would also invite Amanda Hocking! Not only does she just ooze coolness, I would just like to be able to be in the same room as someone as creative as she is. And I would like to sit Stephen King in a corner! The mere sight of him gives me the willies and I have only been able to finish ONE of his books in its entirety! But, it would be wonderful to be able to pick the brain of a person that will give me nightmares beyond eternity!
9.) What books do you tend to NOT read?

I am not a fan of high sci-fi and fantasy books. These two genres are not ones that I will pick up voluntarily. Surprisingly, I have liked a few, like Elemental by Emily White (sci-fi) and Graceling by Kristin Cashore (fantasy). But people always tend to look at me funny when I say no, I have not read (or seen the movies to) Lord of the Rings. They always say, "But I thought you loved to read?"
And don't even get me started on how much I don't like books that are called 50 Shades of whatever and anything related or compared to it either :p I cannot read thrillers/horrors! It's not that I don't want to, I do love them, but I just can't anymore! My mind runs wild and the people in my house do not like to go to sleep with ALL the lights on, lol!
10.) Favorite book quote(s) ever?

Some of my most favorite book quotes that have been added to my quote book are...
"Happiness can be found, even in the darkest of times, if one only remembers to turn on the light." - Harry Potter (Albus Dumbledore) by J.K. Rowling
"Sometimes I think that maybe we are just stories. Like we may as well be words on a page, because we're only what we've done and what we are going to do." - Tiger Lily by Jodi Lynn Anderson
"We'd read about Sirens in English this fall; Greek mythology bullshit about women so beautiful, their voices so enchanting, that men did anything for them. Turned out that mythology crap was real because every time I saw her, I lost my mind." - Pushing the Limits (Noah) by Katie McGarry
Thank you Margie for taking part in my Q&A! I hope that you enjoyed it as much as I did.
Connect With Margie (The Bumble Girl)