Clock Rewinders on a Book Binge is where Tara @ 25 Hour Books and Amanda @ On A Bender, share the fantastic posts, giveaways, or whatever else you've found and loved by other awesome bloggers (or authors!) during the week, and talk about the books you plan on reading in the coming week.
**Announcement from last week, & it still applies**
Hey guys. I have realized 2 things. 1) Test date is coming soon. 2) It is a very very big test that I need to take very very seriously. What does this mean?
Blogging will happen. But, I am finding it hard to post everyday like I normally do UNLESS it is scheduled. Or I have to get something up. Angela from Reading Angel, has the Page Count Contest which is amazing but I have read SO MUCH more because of that I am way behind on review!! So one day this week I NEED to get them all typed up and ready to go for you.
I will be back to my normal self after 90 days. Which is when I can take the test, from now until 90 days. I am trying not to take it on the 90th... more like the 89th.. or sooner, but right now for me this is important!!
So please be patient with me.
Also, more family time. Having a book in my face 24/7 cannot happen. WHY? Because I have 2 beautiful kids, who like to do things other then sit in the house while I read & be bored. I have a hubby who likes to watch movies with me while I am sneaking to try to read!! So, when it is family time.. books are going to be put DOWN. Time is going really fast.. and how much I love reading I love doing things that do not include books.
I just feel if I read all day I am not living, enough. So I am going to be reading.. DUH just not pushing myself to READ READ READ ALL DAY!! =D
That is all the announcements at BETWEEN THE PAGES.
A Week in Loretta's World:
On the blog:
This week has been more relaxed then the previous. I have tried to stress less about blogging & the combined studying. It seems to be flowing together nicely!

I have been apart of the Bout Of Books read-a-thon since Monday, and I have accomplished a great deal of reading.

The sun is shining again, so this makes Loretta a HAPPIER person!!

I have been getting caught up on the ONE MILLION reviews I need to type up and schedule!! *phew* Hard work!!
Around The Book Blogging Community

:
I met a NEW book blogger recently by Email or Twitter. Cassie! She is just so nice. You should check out her blog. WE all REMEMBER what it
was like to be "new" and it was HARD! Help her out.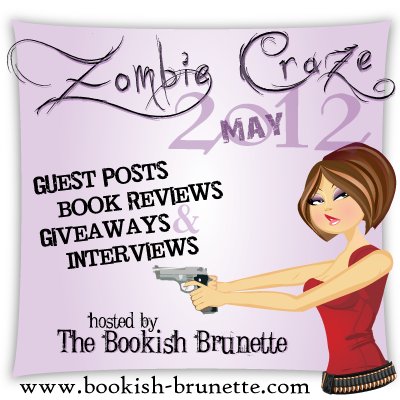 Zombie Craze is still going on. Ashley @ The Bookish Brunette has done an AMAZING job on it, I love it all. You still have a little less then 1/2 the month remaining to check it out, and beg for Zombie Craze 2013!!
Married With Zombies by Jessie Petersen
*Click Picture for Information & Sign up*
Author MATTHEW MERRICK is have a GOODREADS GIVEAWAY!
Enter to win
He is also having ANOTHER chance to win on his Blog:
& he is making progress on Book #3! I am so excited!
Between The Pages Search Terms:
Page Break~ Not you again, seeriously!?
Tuesday Quotes~ Loved that week's topic!
Catching Fire Review~ My favorite book of the series, =D
Anna Dressed in Blood Characters~ Loved the characters, book was awesome!
Page Breaks~ ..........!!!!!
The Evolution of Mara Dyer~ CAN. NOT. WAIT
Book girls go road trip with friend ashes~ say what? You got me all confizzled! ;D
Jennifer L Arasimintrour review shadows~ Well it is..ARMENTROUT & Shadows was awesome!
Sexy Vampire sexy ness hunk~ ONE word... MIRKO !!
Books I read this week:
Books I Bought this week: