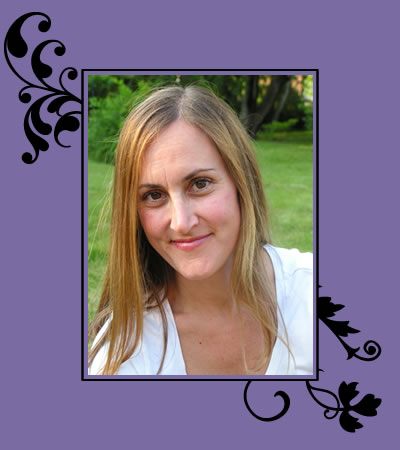 As a child, Eve was a tomboy/animal lover/aspiring actress who staged lip-synced productions of her favorite musicals since she couldn't sing. Her love for athletics and animals remained, but the acting bug was soon replaced by the writing bug. In fourth grade, she wrote her first chapter book entitled, The Only Tomboy in My Class, and she was hooked.




Now Eve teaches high school English and Creative Writing in the Philadelphia suburbs and sponsors her school's literary magazine. When not grading papers or writing, Eve can be found watching the Phillies with her husband, playing with her shelter pup, or daydreaming about her next story.
Author Interview with Eve Marie Mont, Author of A Breath of Eyre:

BTP: When you were little, did you always want to become a writer?

EMM: Absolutely! In fourth grade, my school hosted a book fair in which students were invited to write and illustrate their own books and showcase them for parents and students. I wrote a highly autobiographical story called The Only Tomboy in My Class, and that was it—I was hooked. Since then, I have always enjoyed writing, but I didn't start writing seriously with the goal of publication until about five years ago. It has been a roller coaster of a journey with lots of rejection and excitement, but if writing is something you're passionate about, it is certainly worth the hard work and the waiting!

BTP: I love when books are written as retellings of other great books. They are some of my absolute favorites. Is Jane Eyre your favorite classical book character?

EMM: I am a huge fan of retellings, too! There's something so fun about recognizing familiar aspects of a beloved story and then watching how the author twists and spins them. And yes, Jane Eyre is one of my favorite characters. Ever since I first read Jane Eyre in eleventh grade, it has remained my favorite book, one I return to again and again and that never loses its fascination for me. I've never found another story with such a restrained yet passionate romance. And Jane is the ultimate heroine: strong, intelligent, moral, and unafraid to speak her mind. I knew I wanted my protagonist, Emma, to step into her shoes as she awakens to first love and discovers her own strength of character. Thornfield and the rugged moors beyond provide the perfect backdrop, and then, of course, there's Rochester—SWOON! Besides, it's always been a fantasy of mine to get lost, literally, in my favorite book.

BTP: Any teasers to share?

EMM: Here is a brief scene between my protagonist, Emma, and her love interest, Gray Newman. They were friends as kids, but they have grown apart over the years. But maybe not as far apart as they think. J
The water and sky were virtually the same silver color, and the ocean looked so wild and dangerous I couldn't imagine ever wanting to swim in it again. At the same time, the roar of the surf and the smell of salt water made me a little giddy. I'd been cooped up inside the house for far too long with virtually no contact with the outside world.
Gray glanced over at me, his eyes narrowed. "You don't think much of me, do you?"
I weighed my next words carefully. "I know you have a history."
"A history of what?"
"Of being a player."
"Ancient history," he said. He turned his gaze toward the water and clenched his jaw. "I'm not who you think I am, Townsend."
I squinted up at him, blocking out the sun with my hand. "Why do you care what I think of you anyway?"
"I don't know. I guess I want you to like me."
My heart swelled. "I do like you," I said, my voice faltering. "It's just, we're so different."
He turned to face me, touching my wrist for a second, then pulling away like my skin had burned him. "You really think we're that different?"
"Yeah, I do."
"Why?"
"Because I spend my free time with my head in a book, and you… spend your free time with your head in a beer bong."
"Not fair," he said, laughing. "I told you, I don't do that anymore."
I rolled my eyes. "Come on, Gray, I've heard the stories."
"That's all they are, Townsend. Stories. You believe too much in stories."
For more book-related fun, you can watch the trailer, listen to the playlist, and take a quiz to discover your literary soul mate at my website:
http://evemariemont.com/books.html
.
Other places that you can find Eve.